Out of Left Field: Mets Not Overspending on Free Agents

Outbid
You got to get up early in the morning to cover the New York Mets these days. Soon after daybreak, we learned that Taijuan Walker has signed a two-year deal with the Amazins' to help bolster the starting rotation. With Noah Syndergaard eligible for free agency after this year, Walker also provides some insurance for the Mets going forward.
So now the up-to-the minute (well, as I am typing this on a Friday morning) scorecard is as follows:
This offseason, the Mets have signed ten free agents, completed seven trades and turned over half last year's 40-man roster. They have solidified several areas of need and have begun rebuilding a largely barren minor league system. And when polled by several Mets writers as to the success, or lack thereof, of the Mets' offseason, over 95% of respondents gave it an A or a B.
By any measure — ANY — the Mets have had a successful winter. Yet, it sticks in my craw somewhat when the Mets lose out on a player because they are supposedly outbid by another team. Even the press wondered why the Mets couldn't get Trevor Rosenthal after he signed a rather innocuous one-year deal with the Oakland A's.
The formula for building a winning team is not set in stone. In recent history, it has been accomplished with patience, a solid free agent or two , a fortuitous trade or two and most importantly a large dose of homegrown talent. Teams that go hellbent signing every high priced free agent available have largely failed. It is important to note that a team like the New York Yankees, which seemed to spend money as if they printed it, have won only one championship in two decades.
I like that the Mets have a limit on what they want to spend on a given free agent. Just because you have the most poker chips, doesn't mean you go all-in on every hand. Yes, the Mets made substantial offers to free agents they didn't eventually sign, but that means the Mets are players, not drunken sailors, and were never put in a position to bid against themselves. Plus, next year the hot stove will burn brightly as several top players will be entering the market.
Tolstoy wrote in War and Peace, that "the two most powerful warriors are patience and time." It's time for some Mets fans to show a little of both.
Outnumbered
Seven Mets made MLB Network's top 100 players right now. Only the Chicago White Sox and the Los Angeles Dodgers each with nine, had more. The Atlanta Braves, who most figure to battle the Mets for the NL East crown, came in with four.
And speaking of outnumbered, the bets are coming in fast and furious on the Mets' chances of reaching and winning the World Series. Some Vegas houses have the Mets at +400 and have taken more bets on New York than any other team. Vegas is known to be right a lot of the time. We can only hope this portends the Mets' success.
All 46 Mets pitchers and catchers reported to camp on schedule. That number again is 100%. All seemed well, as smiles seemed to dominate the clubhouse. But as is typical in this town, they are out numbered on the number of back pages in the New York tabloids as the Yankees seem to have a little discord. If the "Trouble in Tampa" continues, the Mets will see little ink throughout the Grapefruit season.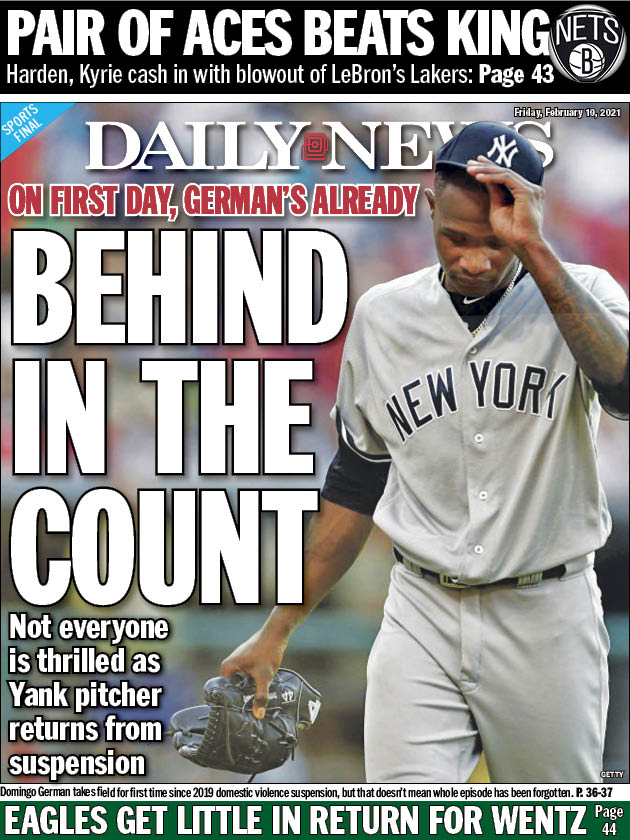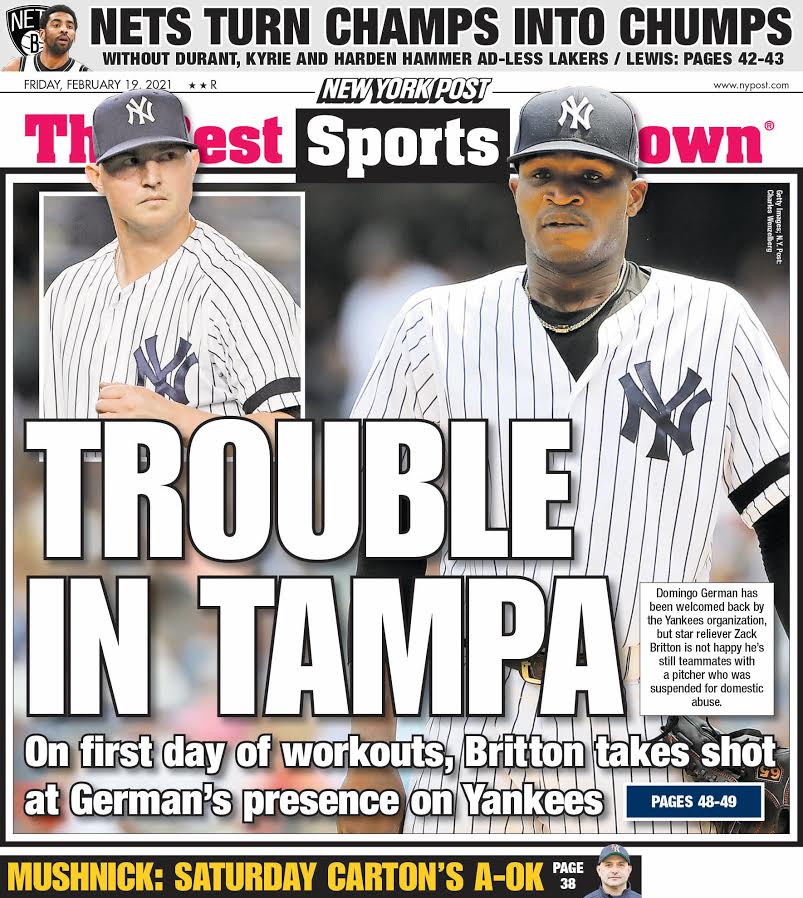 Outlandish
When I was a kid, the thought of a million dollar baseball player was as laughable as Rowan and Martin. Then in my teenage years, it happened:
On Nov. 19, 1979, the Astros signed Nolan Ryan to a four-year, $4.5 million free agent contract. As a sign of the times, the deal made Ryan the highest-paid player in baseball history and the game's first million-dollar-a-year man.
Eighteen years later, in 1997, Albert Belle broke the $10 million barrier. Then A-Rod broke the $20 and $30 million dollar thresholds soon thereafter. Why the history lesson on salaries? Because with the Padres signing Fernando Tatis, Jr. to a $340 million contract, San Diego becomes the first team to sign two players to $300 million plus contracts. That values the Padres' infield at an outlandish $812 million ( Hosmer ($144), Ha-Seong Kim ($28M), Tatis Jr. ($340M) and Machdo ($300M). Can the first billion dollar athlete be far behind?
If you take the top three salaries in baseball now, 1. Mike Trout, $426,500,000 2. Mookie Betts, $365,000,000 3. Fernando Tatis Jr., $340,000,000, those three alone will earn over $1 billion. Amazing — er, outlandish.
Outlook
Who better than the majors' best pitcher to put the cherry on the maiden Out of Left Field column:
"Looking around at the names in the locker room, it's very exciting.  We'll hopefully go out there and win a World Series." Thank you, Jacob, from your mouth to….
Out of Left Field
A first for MMO, this column is meant to be sometimes irreverent, sometimes funny, sometimes glum, sometimes clever and always opinionated. The focus of course will be the Mets but if something in the sports world catches our eye, it will be mentioned here. What we are NOT trying to do is copy Sports of the Times, or Shooting from the Lip or other well known columns (we are not comparing ourselves to those pieces, but the point hopefully is made). What we ARE trying to do is have a little fun, put some perspective on things and carve a small niche in the landscape of Mets (and sports) journalism. Expect a column every two weeks, sooner if warranted.
Yes, my name is Marshall FIELD and the title of the column is meant to be cute, but it is meant for the sports fan who likes sprinkles (or are they called Jimmies) on their dessert. A lot more than a box score and a recap will be presented here, hopefully to the enjoyment of a very discerning reader. I'm out.
The post Out of Left Field: Mets Not Overspending on Free Agents first appeared on Metsmerized Online.