Alonso: No issues with Ocon despite opening lap radio rant
Fernando Alonso says he had no issues with the defensive driving tactics of his Alpine teammate Esteban Ocon in the Hungarian Grand Prix, despite his complaints on his team's radio.
Ocon and Alonso spent most of their afternoon at the Hungaroring in close proximity to each other, with the Frenchman leading his teammate in the first half of the race.
But the Spaniard eventually gained the upper hand to cross the checkered flag in eightg position, with Ocon just behind.
However, the race long tussle between the two Alpine chargers included a couple of near flash points, the first of which occurred on the opening lap when Alonso was unhappy with his teammate's strong defence at the start.
"Never, never in my life I saw a defence like Esteban," complained Alonso on the radio.
But on lap 24, in the wake of Ocon's first pit stop, the Frenchman came out just ahead of Alonso and the McLaren of Daniel Ricciardo.
The pair battled wheel-to-wheel out of Turn 1, which offered Ricciardo an opportunity to leapfrog both drivers into Turn 2.
Despite the intense on-track fights with his teammate, Alonso had no grievances to express when all was said and done.
"Obviously Daniel was on a different strategy, so I was not too concerned at that moment, it was not too big of a deal," Alonso said.
"We always try to race hard but always give that one percent of margin to avoid having any incident. We have never had any, and they will never happen."
As for Ocon's staunch defence at the start, Alonso had reined in his anger after the race.
"You are going to be surprised by that defence," he said. "Sometimes I do the same, sometimes he does the same."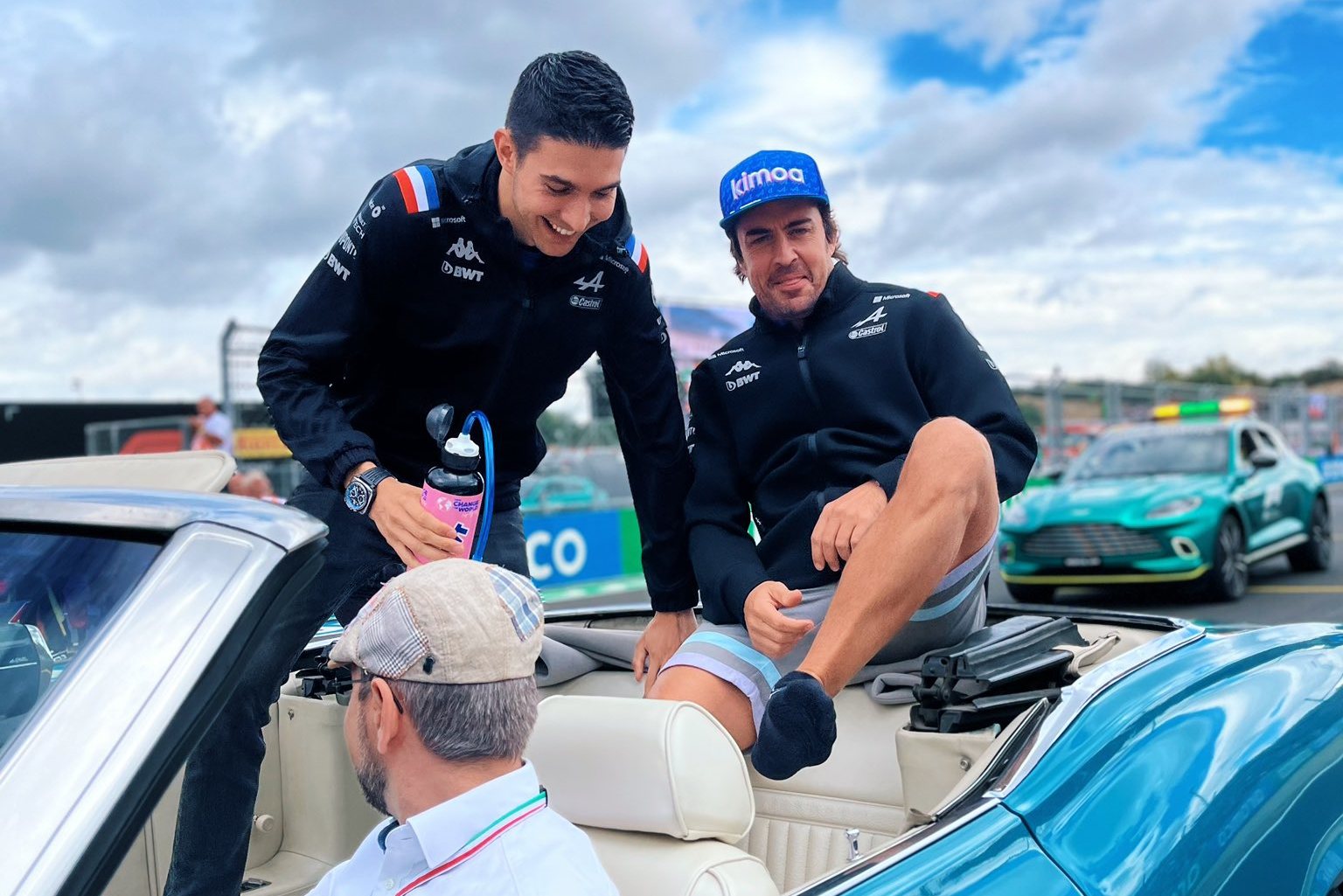 The intra-team battle between Alpine and McLaren saw the two outfits conclude their race weekend with six points each, thus leaving the teams on a status quo.
But Lando Norris who finished P7 clearly had the measure of his Alpine rivals in Hungary.
"We were too slow, that was the problem," said Alonso.
"I don't think that a one-stop strategy was particularly worse than the two-stop, but our pace today was not as good as yesterday.
"I don't know if it was down to the conditions, the wind, or the temperature but we seemed to be struggling with both compounds.
"All-in-all I think to score the same points as McLaren, we have to be proud and we have to be happy with the result, but probably had higher expectations after starting fifth and sixth."
Keep up to date with all the F1 news via Facebook and Twitter
The post Alonso: No issues with Ocon despite opening lap radio rant appeared first on F1i.com.