CBF boss Caboclo suspended as investigation opened into sexual harassment charges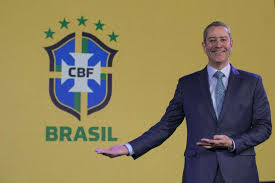 By Samindra Kunti
June 7 – Brazil supremo Rogerio Caboclo has been suspended for 30 days from his presidency at the Confederation of Brazilian Football (CBF) after a formal accusation of sexual harassment.
Caboclo has been a controversial figure within Brazilian football from the start of his reign in 2019 that in the last week have culminated in a perfect storm of criticism towards his leadership including national team players revolting over the decision to play the rearranged Copa America in covid-hit Brazil.
The post CBF boss Caboclo suspended as investigation opened into sexual harassment charges appeared first on Inside World Football.