Issues with HISA: The lack of a funding mechanism is just one of the problems with the Horseracing Integrity and Safety Act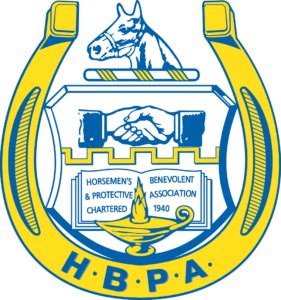 ISSUES WITH HISA 
The lack of a funding mechanism is just one of the problems with the Horseracing Integrity and Safety Act
By Kimberly Brewer, DVM, MSc; Clara Fenger, DVM, PhD, DACVIM; William Knoll; and Abelardo Morales, DVM, MSc
On December 27, President Donald Trump signed into law a government funding bill and COVID-19 relief package. Tucked away into this massive omnibus bill was the Horseracing Integrity and Safety Act of 2020 (HISA). As written, this bill was not supported by the North American Association of Racetrack Veterinarians, the National Horsemen's Benevolent and Protective Association, the United States Trotting Association or the American Quarter Horse Association. This lack of support is based on a significant number of concerns, not least of which is the undefined and apparently open-ended fee assessment that is part of the act.
In March 2021, the National HBPA and 11 state affiliates filed a federal lawsuit to stop the new law.
Another key issue involves HISA's approach to medication oversight and enforcement. Horsemen have long been concerned about the lack of uniformity among racing jurisdictions with regard to both the setting and enforcement of medication rules. The existing system is based on model rules approved by professional racing regulators within the industry's umbrella administrative organization, the Association of Racing Commissioners International (ARCI). These regulators evaluate these model rules, which are voted on at the national level and then considered for inclusion into each individual jurisdiction's rules of racing. Within this system over the last eight years, racing's medication rules have rapidly evolved toward uniformity, with most differences reflecting variations among the methodologies used by different testing laboratories rather than differences among the rules themselves. HISA ignores this existing and functioning regulatory framework and creates a new and, to date, untried regulatory framework for medication oversight, starting from the ground up at great expense. Further, because the ARCI develops and maintains model rules for more than just medications, the passage of HISA does not replace the ARCI. Therefore, any costs associated with the act would be added to the bottom line rather than replace the existing structure.
COST OF HISA
This new federal act places the United States Anti-Doping Association (USADA) at the helm of a newly established anti-doping and medication control enforcement agency. Extrapolating from the existing USADA budget of about $20 million and comprising only 7,336 drug tests administered annually, a USADA drug test costs, literally, $2,998.90 per test. Taking this per-test cost and multiplying it by the 260,000 post-race and out-of-competition tests that are performed in horse racing annually gives a budget figure of $780 million per annum or approximately three-quarters of a billion dollars and change. HISA seeks to add this amount as a charge to the state racing commissions as a per-starter fee. With about 600,000 starts per year (based on 2018 statis­tics), this equates to a fee of about $1,300 per start. Horses earn, on average, $2,250 per start, so this fee would slash by more than half any horse's potential earnings. Even with some lesser amount charged by USADA to the industry from an economy of scale, this fee forced onto owners and trainers would result in massive contraction of the sport.
HISA does not limit its tax burden to the participants of the sport. The Fed­eral Trade Commission (FTC) will be tasked with its oversight, and administra­tive law judges (ALJs) hearing any cases arising from medication violations will have to receive compensation. Such tax liability will fall on all taxpayers and not just the horse racing industry. Further, fans who support horse racing with their betting dollars are concerned that this will ultimately add to the takeout, already the highest among most wagering opportunities.
The title of "Horseracing Integrity and Safety Act" pays lip service to "provid[ing] for the safety and welfare of horses and jockeys." Simultaneous­ly, this act eliminates the use of furosemide (also known as Lasix/Salix) on race day in 2-year-olds and stakes runners for the first three years after its enactment and ultimately in all Thoroughbreds after that. Furosemide has been proven to be safe and effective for mitigation of exercise-induced pulmonary hemorrhage (EIPH), a condition that affects the majority of horses competing at high speed. Such a ban would create higher costs in an expensive and labor-intensive business with small profit margins for the vast majority of participants. It bans a drug that averages $20 to $25 a dose and replaces it with antibiotics ($90+/week), bronchodilators ($100+/week), hyperbaric oxygen treatments ($100+ each), days unable to train or race ($55+ per day) and ul­timately "horse wastage," in the form of horses unable to race because of EIPH who then will require new homes. Remarkably, under the current system, the administration of furosemide at four hours before the race is uniformly accepted and employed in every racing jurisdiction. This act would ban outright the one medication everyone in the industry in every jurisdiction has agreed on.
HISA further establishes that all existing medication thresholds, including ARCI and other international thresholds, be adopted, and where there is a conflict in thresholds, the more stringent must be adopted. The established authority would not change a threshold to a less stringent level. This is despite the fact that most of the existing thresholds are based on unpublished research, with no statistician involved and no consideration of the relationship between the level and the effect of the medications on the horse.
HISA is restricted to Thoroughbred racing but allows the estab­lished authority to include both Standardbreds and American Quarter Horses if requested by the state racing commission. This would create a patchwork of medication rules for different racing breeds in which horsemen competing across state lines could face widely varied rules. There is no provision in HISA for the different requirements of different breeds.
BACKLASH FROM THE BETTING PUBLIC
Horse racing fans, who provide much of the financial support to the racing industry, have not been silent about HISA's impact on their pastime. Initially, many bettors voiced their approval of federal legis­lation in hopes of cleaning up the game or at least the perception of it. However, that honeymoon period was short-lived after the discovery that there was no clear funding mechanism for the bill. Pari-mutuel wagering has one of the highest takeouts among gambling options, which already puts it at a competitive disadvantage. With no clear funding plan in place for HISA, the gambling pools will be like water in the desert to a weary traveler for racing commissions. HISA indicates that racing commissions will be billed on a per-start basis, but most commissions are funded by takeout. Thus, increased fees assessed to commissions most likely will result in wagering pools being used as the funding mechanism, leading to an inevitable increase in the takeout.
Many gamblers have left the game already, but the reasons are usually not because of what industry insiders advocate for. For example, the question of Lasix and therapeutic medications often gets brought up in the debate over how to attract more fans and gamblers. It would behoove industry decision-makers to ask what gamblers want. The administration of Lasix is not even close to a priority for most gamblers, especially those who have a major impact in terms of wagering handle. From a gambling perspective, Lasix helps limit some of the variables; gamblers do not want to have to wonder if a horse is going to bleed during the race. Bettors remember incidents like non-Lasix-user Rich Tapestry, the favorite in the 2014 Breeders' Cup Sprint (G1). After winning the Santa Anita Sprint Championship Stakes (G1) a month earlier, in which he did not bleed, he experienced a substantial pulmonary bleeding event in the Breeders' Cup Sprint and finished last. In a game of skill in which questions like pace scenario, track bias and workout patterns are analyzed to the nth degree, questions like "Will this horse bleed?" are not ones that should have to be asked when there is a safe way to reduce the risk of EIPH.
INTEGRITY AND SAFETY?
We have laid out the profound economic cost of HISA, but surely, with im­provement in integrity and safety, no cost is too high? Unfortunately, despite its name, HISA does little to improve the integrity or safety of horse racing. The "integrity" portion of the bill is limited to adopting all existing medication thresholds, including those in other racing jurisdictions, such as Europe and Asia. The exception is simply that where two thresholds differ, the most strin­gent threshold is adopted. No review of the scientific literature to determine which threshold is most appropriate is mandated. The only drug provisions in the act are for therapeutic medications or medications prescribed within the context of a veterinarian examining a patient and prescribing a medication.
No consideration is given to the appropriateness of various therapeutic medications, and no consideration is given to the possibility of environmental contamination resulting in positive tests at irrelevant levels. This focus on the prohibition of therapeutic medications misses the biggest point: HISA in­cludes no provision for identifying emerging threats. New drugs or substances that may be illicitly introduced into racing are completely ignored.
A pivotal focus of HISA is the elimination of Lasix, a move that places racehorses in grave danger, rather than making them safer. A review of 28 necropsies from fatal injuries in Kentucky from 2019 to 2020 found that 25 of the 28 horses with fatal injuries (89 percent) had concurrent pulmonary hemorrhage, compared with an average incidence in racehorses in general of 64 percent. This is no surprise to the exercise physiologists who study the equine athlete. Injuries are more common during periods of fatigue in all spe­cies. As all horsemen can attest, bleeding causes horses to fatigue rapidly, placing them at higher risk of musculoskeletal injury. Lasix has unequivocally been proven to mitigate EIPH. The loss of this inexpensive, proven and highly regulated medication in horse racing will place more horses at risk of injury.
IS THERE AN ALTERNATIVE?
The structure of regulatory oversight for horse racing that is sought by HISA is already in existence. The ARCI, composed of professional racing regulators and with funding already in place, provides model rules for the regulation of not just medications in horse racing but also every aspect in­cluding security, standards of behavior, equipment and wagering. Uniformity among racing jurisdictions is readily within our grasp with the adoption of the model rules by every jurisdiction upon passage at ARCI. Many horsemen's groups and veterinarians have been resistant to this concept simply because the process does not always include scientific evidence among its require­ments for the adoption of medication regulations. However, this is a problem easily solved.
A simple federal bill that mandates the adoption of the ARCI model rules for medication among all racing jurisdictions and includes a scientific review of the most current evidence would go a long way to assure the health and safety of the athletes. Such a review should include scientists from all stake­holders in the industry and take breed-specific issues into consideration. The current system does not require review of proposed medication rules by expert pharmacologists, statisticians or exercise physiologists and is heavily influ­enced by laboratory directors, who are analytical chemists by training. This has resulted in a system in which laboratories are rewarded with contracts for the ability to find readily identifiable therapeutic substances rather than being rewarded for identifying novel and emerging pharmaceutical threats. HISA offers no relief from this drawback of the current system.
The post Issues with HISA: The lack of a funding mechanism is just one of the problems with the Horseracing Integrity and Safety Act appeared first on National HBPA.