Asus Concept Skateboarding Laptop Marries Sports and Esports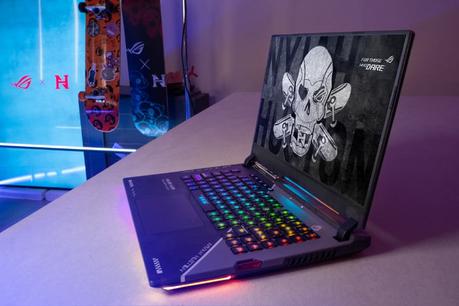 Asus is hoping to blur the line between sports and esports with its new Republic of Gamers laptop. This Asus ROG laptop, based on the ROG Strix SCAR series, was designed in partnership with professional skateboarder Nyjah Huston. Sadly though, gamers and esports gamers won't be able to purchase this laptop since it was designed as a special concept created exclusively for the skateboarder himself. Fans can still download exclusive wallpapers and Instagram features from Asus.
"The concept introduces new design ...